Graduates begin to build pathways
Posted by
on
Eight women recently completed the five-week pre-apprenticeship Building Pathways New Hampshire training program. Building Pathways New Hampshire is a cooperative effort of the Carpenters Union, the State Building and Construction Trades Council and the New Hampshire AFL-CIO. It provides pre-apprenticeship training to unemployed and underemployed women in hopes of building the female ranks in the construction industry.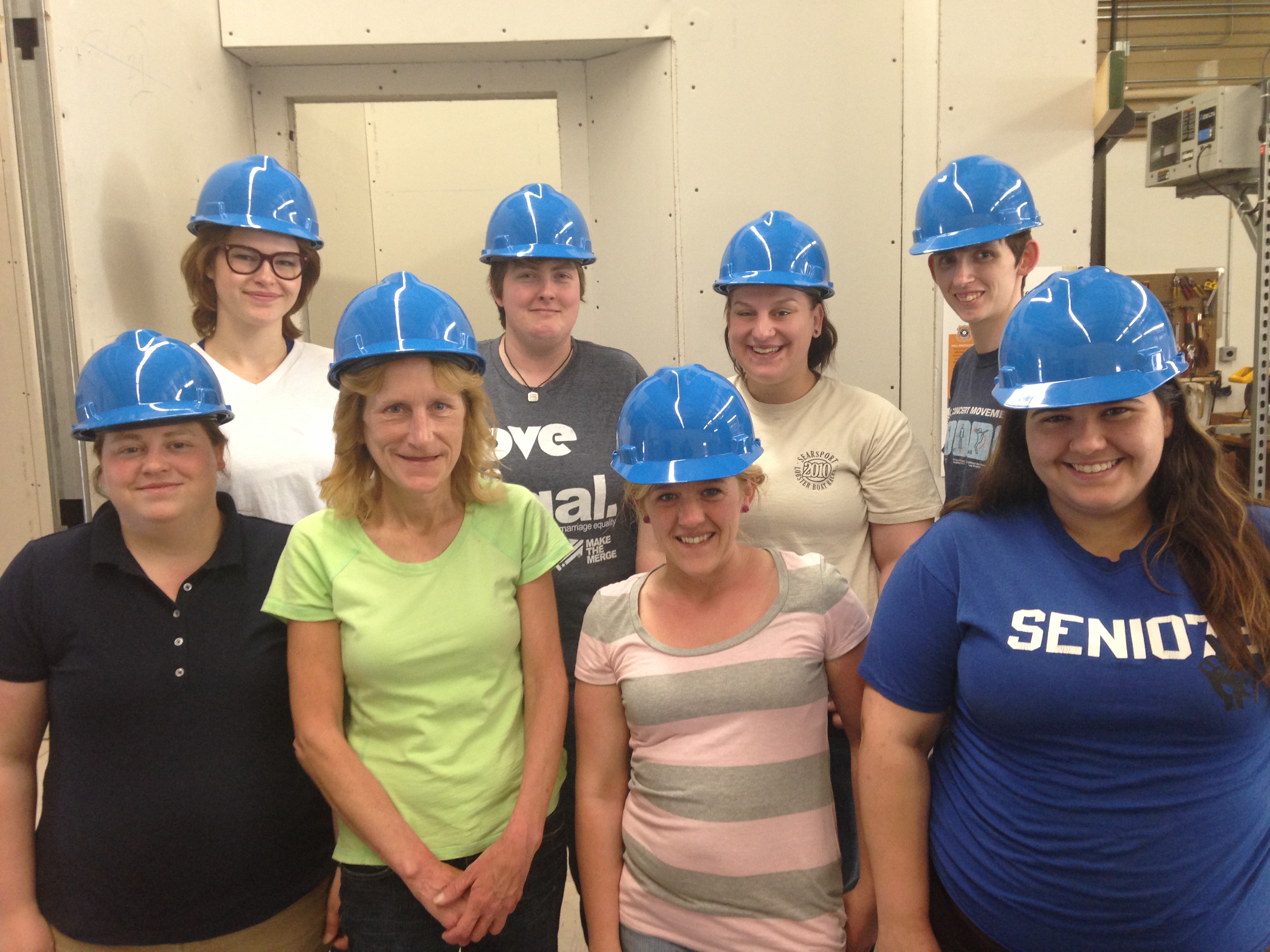 "We are working to diversify our trade and provide a pipeline to all interested and qualified people, which means we end up with the best possible workers, not just some of the best possible workers," notes Carpenters Local 118 Business Manager Liz Skidmore, who has been active in both local and national "Sisters in the Brotherhood" programs and is helping to coordinate the Building Pathways NH program.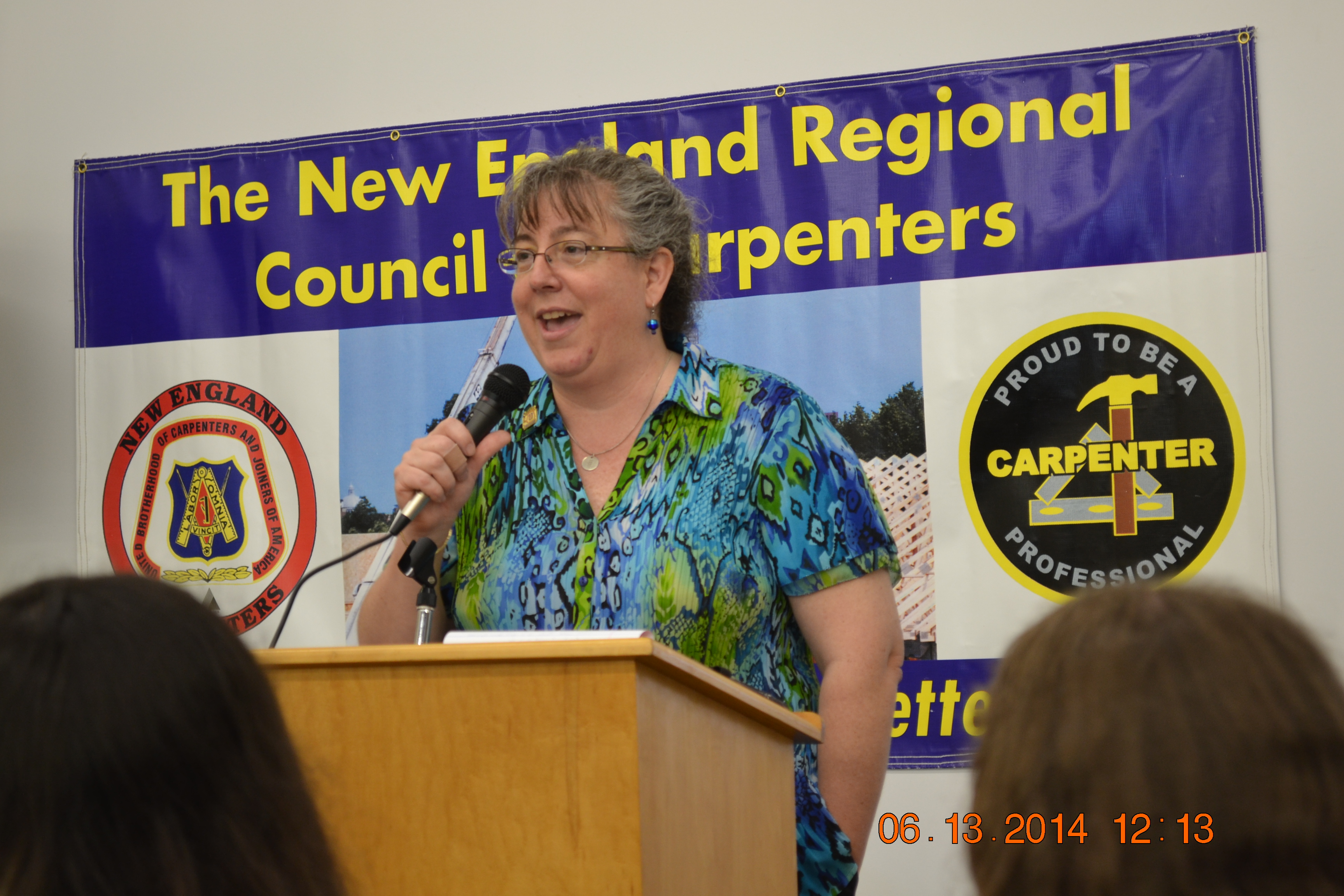 Carpenters Local 118 Business Manager Liz Skidmore speaks to the graduates.

The five-week course was held at the Carpenters Training Center in Manchester and began on May 12th. The pre-apprenticeship training including OSHA 10, First Aid/CPR, construction math, materials handling, blueprint reading, labor history, blue collar financial planning.
The program aims to introduce participants to the variety of work opportunities available, in a hands-on environment. This training was offered by various trades' training programs including: Carpenters Local 118, Floorlayers Local 2168, Piledrivers Local 56, Boliermakers Local 29, Heat and Frost Insulators & Allied Trades Local 6, IBEW Local 290, Ironworkers Local 7, Laborers Local 668, Painters and Allied Trades DC 35, Plumbers and Pipefitters Local 131, and Sprinklerfitters Local 669.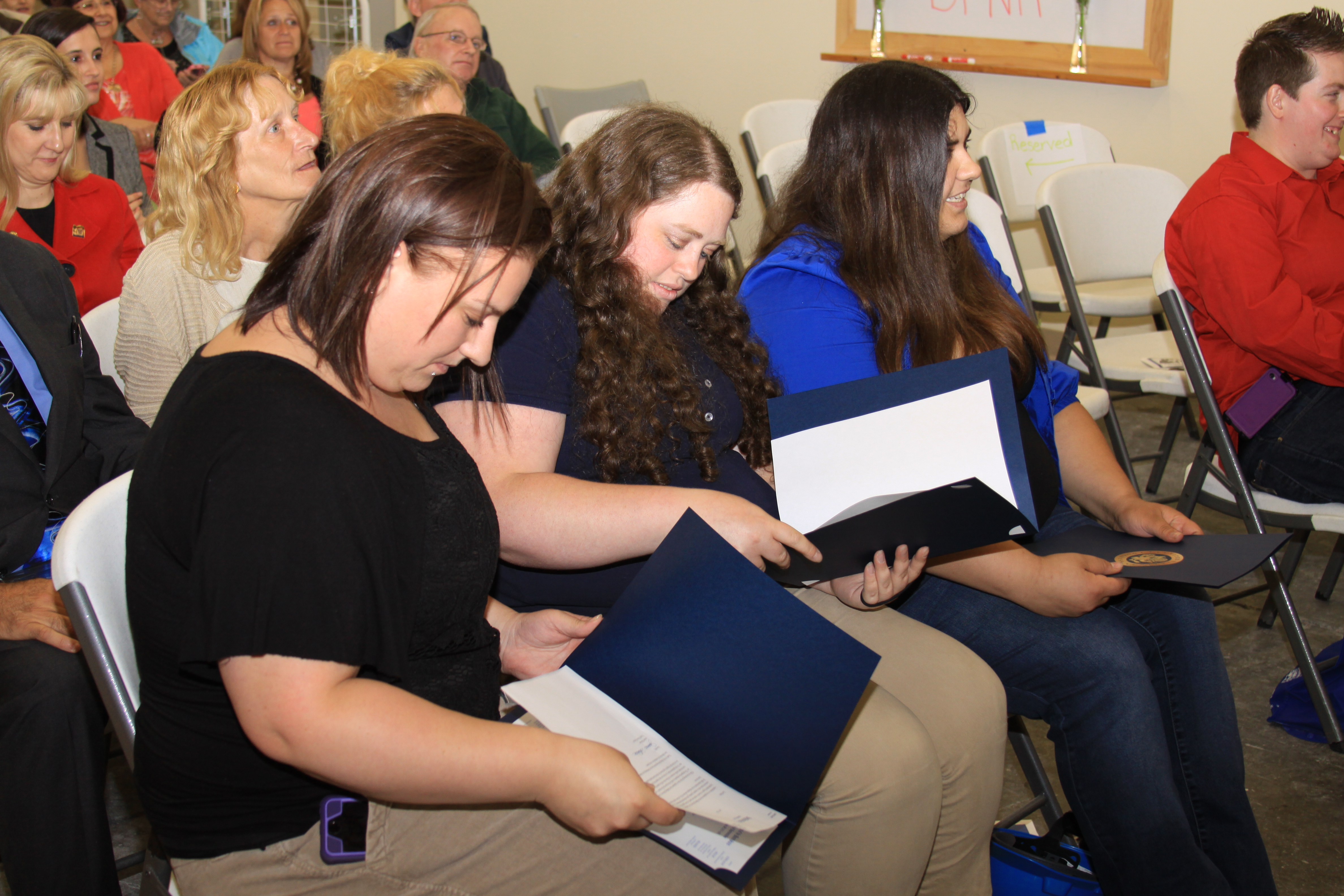 Building Pathways graduates look at their completion certificates.
"All of these women were either unemployed or were working minimum wage jobs before beginning this pre-apprenticeship program," notes Skidmore. "They are going from $7.25 an hour with no benefits to starting at $15 and hour plus benefits. This really is moving these eight women into family-sustaining careers."
All eight graduates have applied to various trades Apprenticeship Programs. Two have already been accepted into the Plumbers and Pipefighters Local 131 Apprenticeship Program.
"Programs like Building Pathways New Hampshire show the community and elected officials a bigger picture about what it means to be union. We want everyone who is qualified, capable and willing to work hard."
For more information about the Building Pathways New Hampshire program click here.