Active members lead to win in Chelsea
Posted by
on
Members in Chelsea came out strong last night and won an important victory, convincing the city council to reject a move by a developer to bulldoze standards for public construction.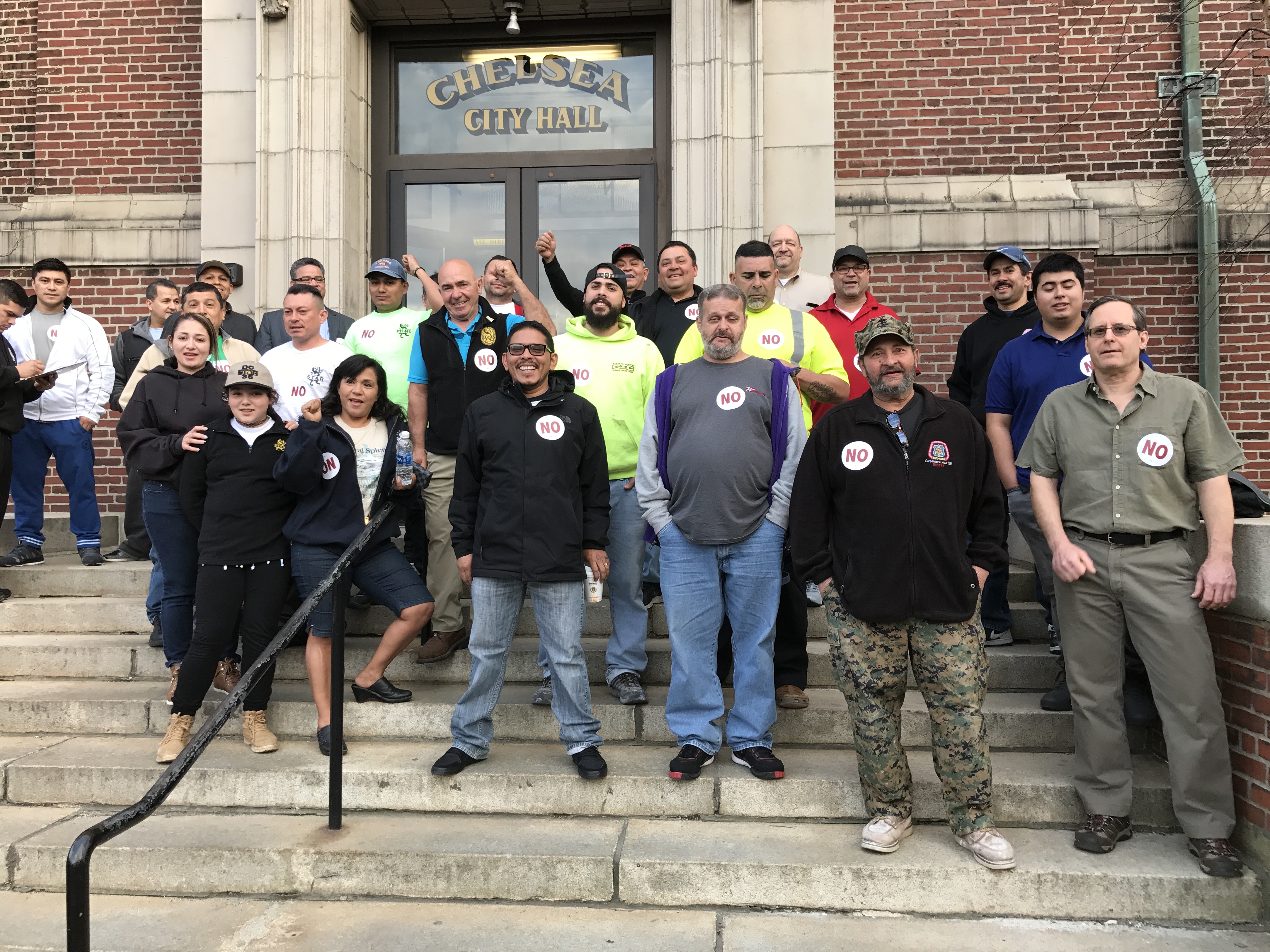 The Joseph J Corcoran Company is working with the Chelsea Housing Authority (CHA) on a project that includes the current site of the Innes Apartments on Central Avenue. The public-private partnership would involve demolishing the existing 96 units of public housing and replacing them with a 318-unit mixed-income development.

The city council voted down a "Home Rule" petition proposed by the CHA and Corcoran to exempt the project from important Massachusetts public construction laws, including prevailing wage requirements for construction workers. Had the home rule petition been approved, it would have been submitted to the Massachusetts legislature for approval. The City Council rejected it by a 10-1 vote.

Attending and speaking at the meeting were members of Carpenters Local 218 and Floor Coverers Local 2168 as well as some of their family members.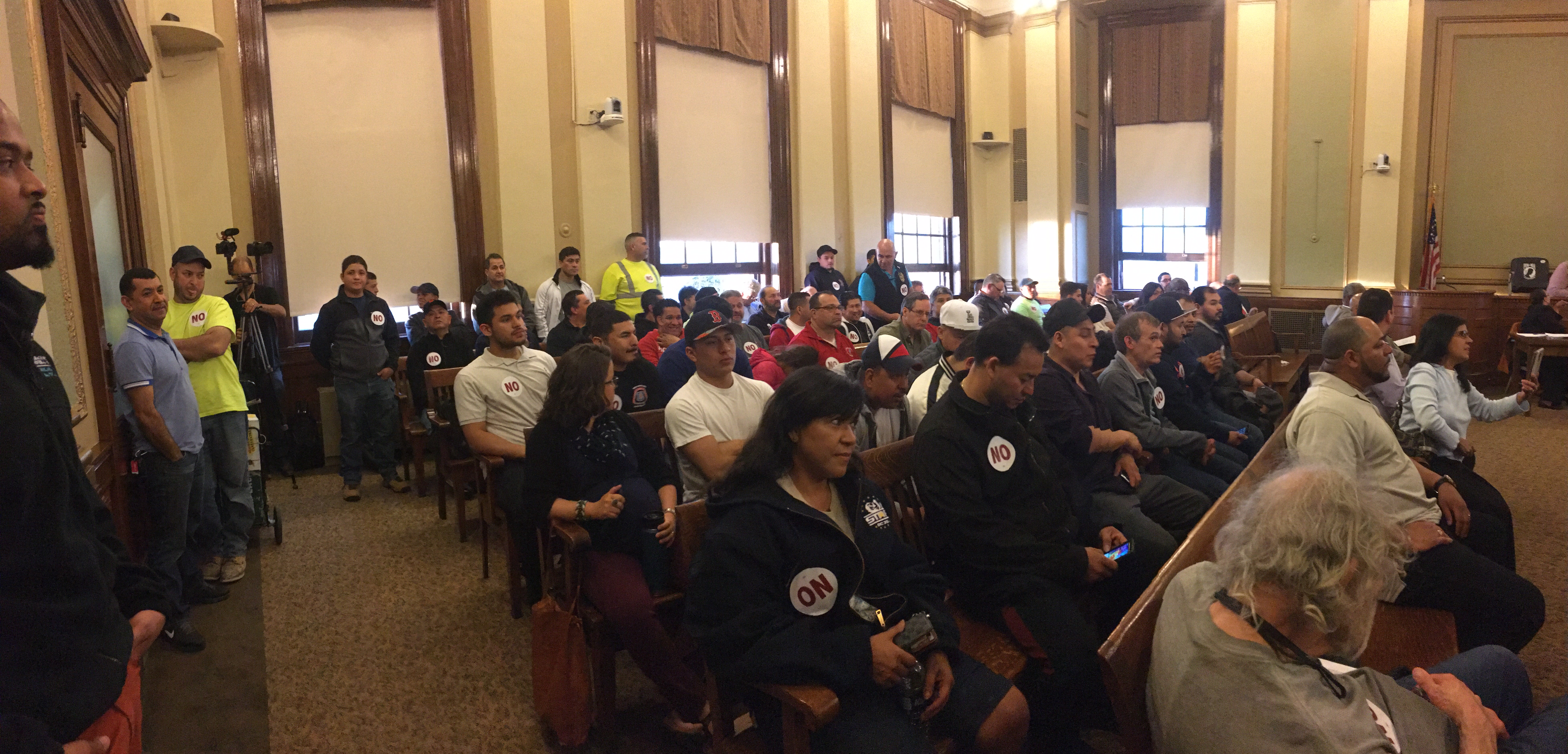 "We're obviously in favor of providing necessary housing for Chelsea," said Local 218 Representative Rich Pedi. "We live here. We're a part of the community. And that's why we opposed this home rule petition, because we know all too well what happens on residential projects when developers aren't held accountable. It usually hurts workers and the community. We don't want that on a public housing project."